---
You might not have heard of Mystified, nonetheless he is one of the most prolific field recording / sound artists active in the creative commons and netlabel scene. In 2011 the blog
Tuning Into Obscure
attributed him with more than 130 releases, which I can very easily believe.
archive.org
lists 74 audio releases. Understandably I am very, very, very far from having heard 'em all. His art has accompanied me for many years now, I find his approach to using field recordings for sound generation and often poetic sound art profound and inspiring.
I love field recordings, and many years ago I followed my childhood passion and became a librarian. At that time I had not heard of the Internet, had barely seen or even used a computer. Just a few weeks into those studies I was introduced to email and The Internet (non-graphical websites, still using that text based browser Lynx) and that was the beginning of an alternate career and a new passion, leading to that digital enthusiast and admin I am today. But that's yet another story. ... :)
Still today I think of libraries very much as public living rooms, filled with the sounds, smell and the excitement of knowledge and inspiration. I am sure you can see how his release really hits very close to home for me. This one might become one of my favorite Mystified releases ever.
But there is more. This time Thomas Park aka Mystified provides us not only with the finished composition, but also with the untreated source recordings. Which means you can hear a library's room ambience, scanner, printer, check out, elevator, laptop cabinet, rolling book carts and so on
and
then go on to enjoy the finished composition. This way that finished piece becomes a puzzle fun with all those sounds playing hide and seek, challenging your inner sonic detective.
Oh, this is fun.
From Thomas Park Newsletter:
Two new releases up--

We often think about libraries as quiet places.

Every time I record in one, I find them to be quite full of sound.

The first release has straight-up field recordings, some using a contact microphone, some using a regular mic:

https://mystified.bandcamp.com/album/sounds-of-the-library

The second is comprised of two mid-length drone tracks created using the sounds from the first release:

https://mystified.bandcamp.com/album/the-sonic-library

Enjoy!

--
Thomas Park
www.mystifiedmusic.com
Sounds Of The Library, by Thomas Park
Sounds Of The Library, by Thomas Park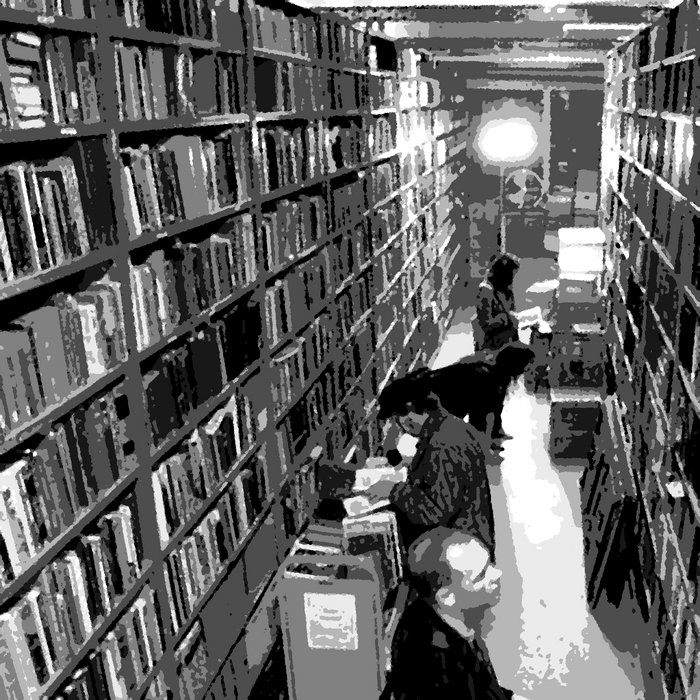 Here are some field recordings from a local library. Some were created using an open air microphone, while others were made using a contact microphone.
The Sonic Library, by Thomas Park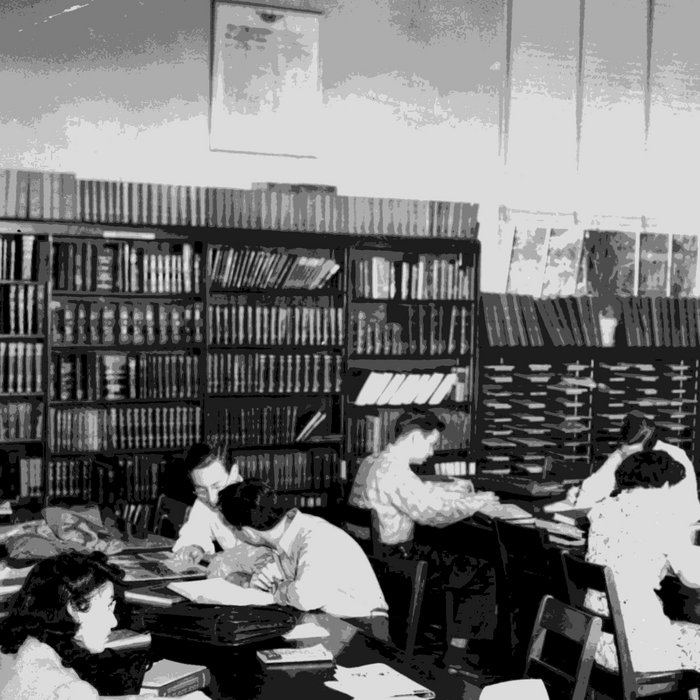 Here are 2 industrial drone tracks created using only sounds recorded in a public library. Some of the sounds were processed from these original recordings.
---
Just read that Mika Vainio has died. This is sad. I have seen (or better: felt) Pan Sonic live sometime during the 90s opening during The Swans' last tour before they called it quits for a long time. Yet Pan Sonic were the ones that left me baffled. This noise, flickering light and the sheer rawness of the experience - never have I been in such a state of consciousness before. Been rediscovering them lately, especially as I do own a few CDs by Mika I have not yet heard, I now started slowly working my way through all that noise.
Definitely something to be enjoyed in well measured doses. Frequencies can induce trances and Pan Sonic created a whole calm chaos of that.
Thank you for those frequencies, Mika.
The Pitch